One More Step!
Congratulations on Your Purchase
of the electronic version of

"Treating and Beating
Geographic Tongue and Other Tongue Problems"
You are on your way to fighting back against Geographic Tongue and other tongue problems.

Remember that your bank
statement will show a charge  
by "CLICKBANK" for this
purchase.

You are not finished yet you must still DOWNLOAD your Copy of the Book.
We've
found that the best way to give you download instructions is via email so
if you get disconnected or misplace your copy you can always try again.
We will also send you updates as we discover new information that you need
to know in your quest for health.
Simply enter your regular email address in the form
below and I'll send you the
download information.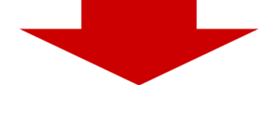 *Please double-check your email for accuracy to ensure you receive access
to the information.
Our privacy policy keeps your email safe & secure.
---
© 2012-2018
GeographicTongue.org